This past fall, the New York Times launched a 'Coming of Age in 2022' contest, which asked young people to submit a piece of work that shared "what it's like to be a teenager now". The parameters were loose—kids could submit a photo, cartoon, graph, chart, screenshot, illustration or any other visual piece that captures life today. Scarlett Lu, a Grade 8 student from Toronto's Havergal College, submitted a collage of her COVID tests. There were over 3000 submissions, and Lu's was selected as one of the top 24 finalists. Powerful, clever and timely—her piece makes a strong statement.
"My idea of doing a collage of COVID-19 tests came to me randomly when I was scrolling through my camera roll, trying to look for inspiration," Lu shared. "I thought it was a great idea because it conveyed everything COVID-19 felt like to me: repetitiveness, tedium, and nose pain."
Lu heard about the contest while attending a writing course outside of school, and was encouraged by her teacher to submit a piece. "I thought it seemed really interesting and unlike any other writing contest I've ever seen and I wanted to give it a try. Art is my favourite subject so any contest art related was something I would definitely participate in."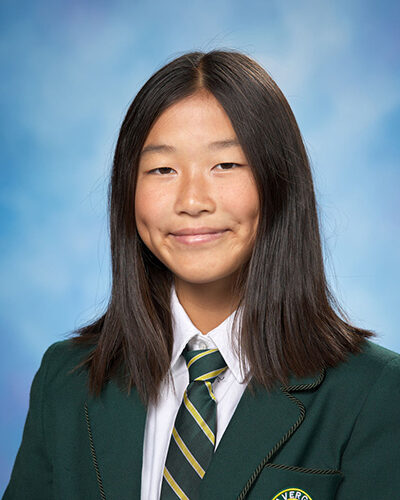 "My collage shows many (but not all) of the rapid antigen tests I had to do every Sunday and Wednesday or else I couldn't come to school," Lu explains in her artist statement. While constant COVID testing was a nuisance, Lu much preferred it to the alternative, "Sticking a pipe cleaner up my nose twice a week was worth not staring at a screen for hours a day."
This is not the first New York Times contest that Lu has entered; she was elated to discover her work was selected as a winning piece. "I feel very proud of myself but I also felt surprised when I first heard that I won. I had not expected to be a finalist out of 3000 people and it was definitely a shock. Out of all the New York Times contests I've done, this is certainly my favourite."
Wanting to capture life in the pandemic, and provide a platform for tweens and teens to be heard, The New York Times launched the 'Coming of Age' contest in 2020. It was such a massive success that they've continued to run it annually. Next month, they will publish a book that features a variety of submissions they've received since that first contest launched, from youth all over the world.
While Lu's submission may be viewed as a little dark and menacing (like so many of the pieces that made the top 24), she's quick to point out that the modern-day teenage experience isn't all dour. "Joy and fun to me looks like spending time with my friends at the mall, downtown, at parties and on exciting trips. I'm most joyful when I'm playing Mahjong or board games while watching TV with my entire family. Something that keeps me and my friends smiling is sending each other hilarious photos of one another and Facetiming frequently."
Lu is one of two finalists from Toronto. See her full artist statement, along with the other winning submissions here.