Either you are dreading it or have been masterminding some elaborate plan that involves masks, potions, cuffs and finicky lingerie.
Oh sweet Valentine's Day; it's a love-hate thing. While some girls turn into dancing kittens with cartoon hearts fluttering around heads, others will escalate into absolute rage, stabbing voodoo dolls and throwing glass at the wall. We've done both.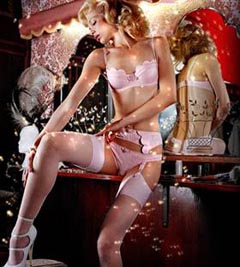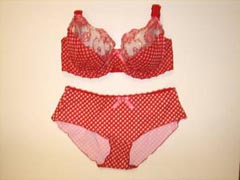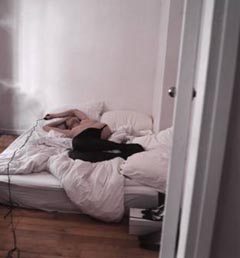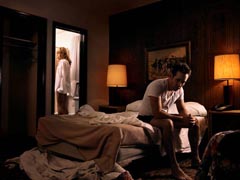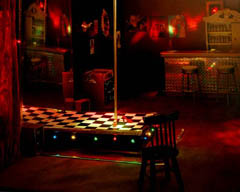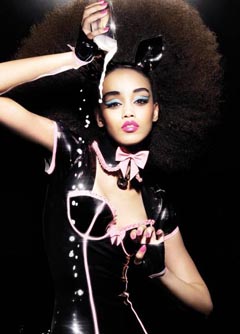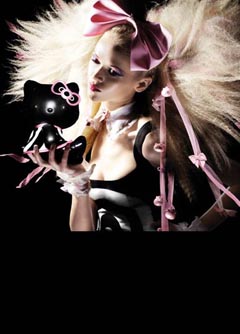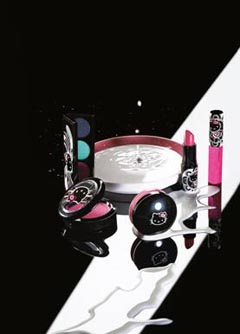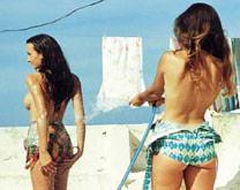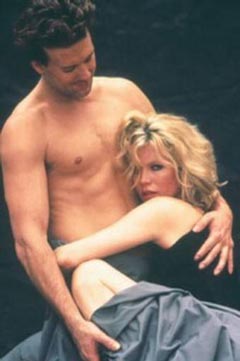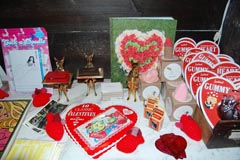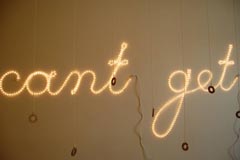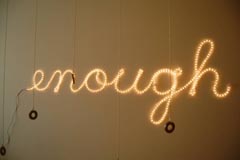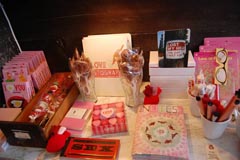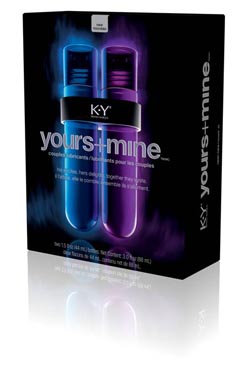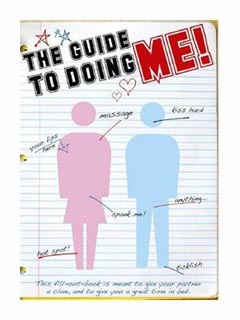 Don't worry – we seem to have found a solution for everything whether it's baking a dick cookie, lathering up with some lube, watching erotic movies about monks boning peasant girls, masquerading as Hello Kitty, bra-swapping, booking an air combat flight simulator adventure or beating eggs for a petite pot de crème for that someone special.
First things first: Have you entered our mega Valentine's Day Care Package Contest? GET ON IT SISTER! Winner will be chosen on Friday and receive a hand delivered basket with over a $1000 in amazing prizes we know you'll love. See bottom of e-mail for deets or click now to enter.
Now for the giant love in!! (yippee or gag?)
We interviewed Dr. Date and discovered why 70% of Canadian women can't orgasm during penetration – YOU ARE NOT ALONE! Get the down low on the big "O":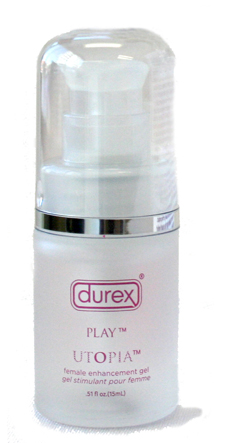 The Under Garments:
If you are seeking a cheap and flirty thong that can be ripped off without the guilt ; check out the lovely $5 panties on offer at Joe Fresh
If you want to WOW them until drool slides down their face, then hit up Agent Provocateur's exclusive shopping night and show at Cheval Nightclub this Thursday. Oooh – and this is just a preview of UK's utterly sexy and scandalous lingerie line that will be making a home in Toronto later this season.
http://www.shedoesthecity.com/fashion
The Coif
If the guy I was chatting with last week at Oddfellows is the expert he claims to be, than bush is back! However, some may still like to go bare down there…heart shaped, landing strip etc:
The two Brazilian hot spots we recommend are :
Ritual Spa
The Ten Spot
Both offer a range of hair styles
Secrets From Your Sister
Find out how returning an old bra can help others- and get you a pretty 25% discount on a fancy bra.
Kinky Valentine's Day For The Single Gal
Just because you are single doesn't mean you can't orgasm through the roof on this special day.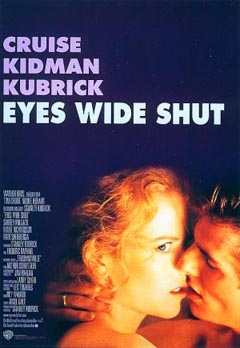 Eyes Wide Shut Dinner Party
For those who'd rather spend Valentines Day amongst a table of good friends, or couples – we suggest squid-ink risotto, ostrich feathers, silky clothing and masks.
Getting more intimate with your partner, SDTC talks with sexpert Josey Vogels
Valentine's Day at Any Stage in a Relationship – how not to freak out and plan ahead
Because in a recession we can't afford pretty dresses but we can make ourselves feel sexy with some fun new makeup – check out MAC's new Hello Kitty line and perfect your kiss with Kiehl's variety of luscious lip glosses
Wanna know what guys really think of Valentine's Day? Read Guy's Talk and find out how you are being compared to a broken-down car:
Come As You Are Workshops
Need help flirting? What about stripping?
EROTIC FILMS
Rent one of our suggested erotic films. Summer in La Goulette, And God Created Woman, Stealing Beauty AND MORE!


ROMANTIC COMEDY
For recessionistas trying to save a buck on Valentine's day, may we suggest staying in on Saturday night and snuggling up on the couch to watch the romantic comedy The Holiday. Two women on opposite sides of the globe, Amanda Woods (Cameron Diaz) and Iris Simpkins (Kate Winslet) find themselves in a similar predicament. Desperate for a change of scenery, the two women meet on the internet and swap houses for the Christmas holiday discovering that a change of address really can change your life. Laugh out loud, shed a tear and get pulled into a sweet story about love, and all the ups and downs that come with it.
The Holiday airs Saturday, February 14th at 9pm E/P on W Network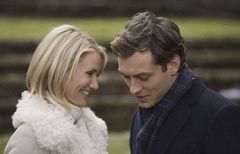 Crazy Adventure Gifts
If you are looking for a totally unique action packed gift for him then check out www.sambadays.com. A new gift-site that is full of insanely unique experiences. Why not book him a ticket for an Air Combat Flight Simulator? Or pencil in Tandem Gliding for early spring. Helicopter Ride? Chocolate Scrub – or go with the Ferris Bueller theme and rent a super fast car to blare around in.
Or keep it low key and just surprise them Saturday morning with a sensuous in-bed treat

SHEDOESTHECITY VALENTINE'S DAY CARE PACKAGE CONTEST – YOU GOTTA ENTER THIS ONE!!
Spa: Massage for Two at The Ten Spot
Culture: Two tickets to National Ballet of Canada's performance of Romeo and Juliet
Lingerie: $120 Gift Certificate for uber sexy CHANGE lingerie(sooo lovely, check contest for details)
Perfume: ck one
Music: Dido and Lenka Albums
Chocolate: Kit Kat Senses
Culinary Delights: $120 Gift Certificate to the Local (East end's new swanky resto-lounge)
Books: From The Hachette Book Group: A trio of sex and love lit
Film: Two pairs of tix to Cinematheque's special programme: The Berlin School
Sex: Oligarchy Sex Tee
COME ON!! One girl is going to win ALL OF THAT! Toss your name in the hat
Love your friend,
Shedoesthecity
xoxo
P.S – You should really dig around our SEXCETERA section…the archives get pretty dirty. Cosmo – you ain't seen nothing.