I can only assume that Miley Cyrus would back me up when I say, "It's our body, we can wear stripes if we want to," because Miley is a hip girl and stripes have made a totally hip comeback. The print is no longer only acceptable on the high seas—it's been re-imagined for summer in a new modern way that lets you chose your level of stripe-age. From a singular stripe trouser to a pink party dress with striped inserts, choose your own striped adventure!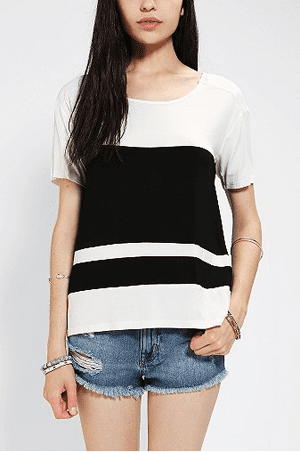 Sparkle & Fade Mix-Fabric Colourblock Tee: You know what the best part about starting your summer shopping in July is? Everything is on sale! We like saving money and we like this chunky striped and kinda boxy tee. Urban Outfitters, $20.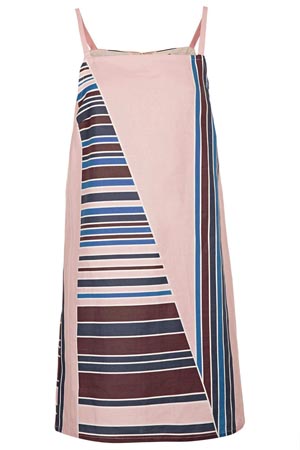 Striped Canvas Pini Dress By Boutique: There's something about the shape of this dress that is just so appealing, plus the interesting placement of colourful stripes makes it even more of a draw. We'll take it! Topshop, $160.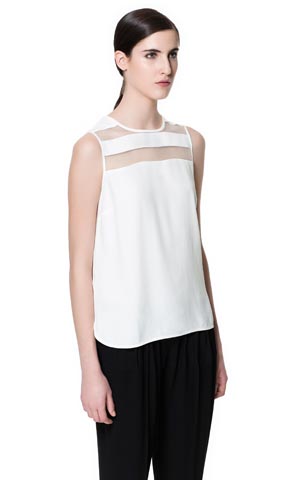 Top With Sheer Stripe: If you're not a lover of the chunky stripe, then this one's for you. This shirt is so basic but has added detailing that makes it perfect for any occasion. Zara, $60.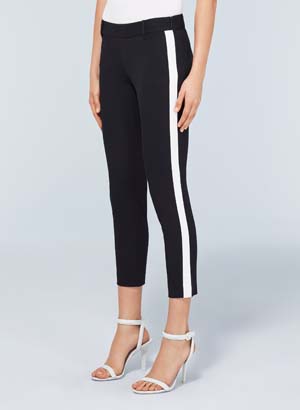 Babaton Elliot Pant: These pants are also filed under the subtle stripe category with a singular stark white seam down the sides. If you are looking for a pair of dress pants that don't look like funky flares from the '70s, here is the perfect find. Aritzia, $95.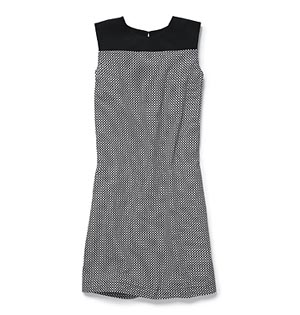 Optic Print Shift Dress: Okay, okay, this isn't exactly striped per se, but it still has some striped effects going on and it's cute so we like it. So there. Joe Fresh, $24.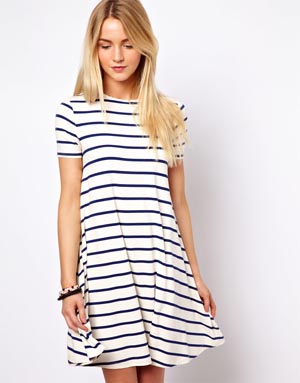 Swing Dress In Striped Print: This looks mighty comfy and quite loungey, which is perfect for all your life's needs. ASOS, $43.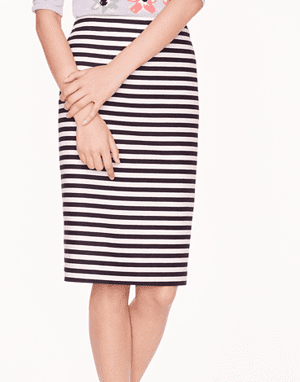 No. 2 Pencil Skirt in Navy-White Stripe: This skirt plays homage to the No. 2 pencil that we all needed to write with back in elementary school. J. Crew knows how to make a lady look classy and pulled together, and this skirt is no exception. J. Crew, $138.