In 2004, Kelly Dowd began her fashion career as a sales assistant at Montreal's much-loved designer outerwear brand, Mackage. She has remained with the company for over nine years and in 2012, she moved to New York City to help grow Mackage in the US market; she currently holds the title of US Sales Manager. New York retailers now include Barneys, Bloomingdales, Saks Fifth Avenue, Calypso, Aritzia and a gorgeous flagship in Soho. Kelly is always keen to take on new challenges and credits Mackage Co-Creative Director Elisa Dahan for helping her learn so many facets of the business.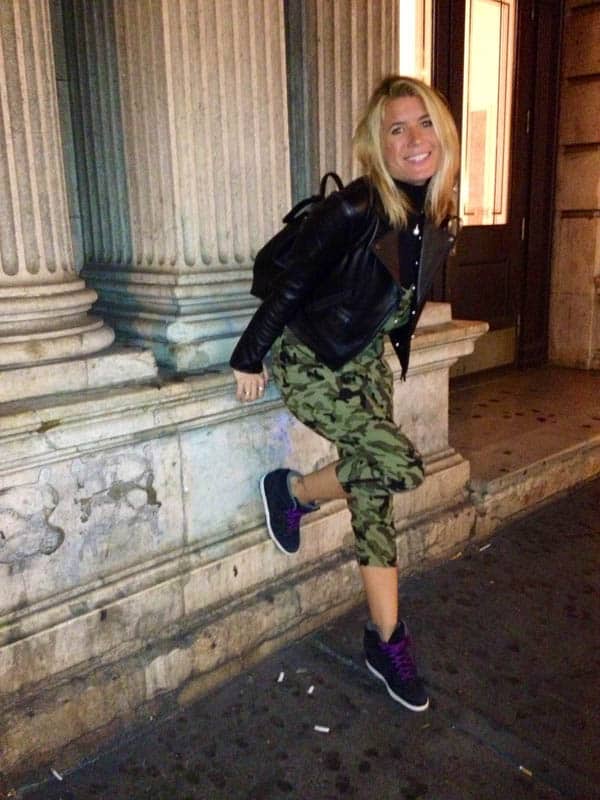 SDTC: What's the outfit that feels the most you?
Kelly Dowd: Black Mackage leather jacket, destroyed jeans, Nike Dunks and tons of accessories.
SDTC: From which era in time do you find the most fashion inspiration?
KD: It all depends on what music I'm listening to. Last week Guns N' Roses came on my iPod shuffle. The next day I was rocking a very Axl Rose-circa-1989 look, headband included—obvi.
SDTC: What fashion object is always sexy?
KD: A white v-neck T
SDTC: If you had to choose a character in a tv series or film whose style you dig, who would it be?
KD: It may be a style cliché to some, but Carrie Bradshaw is my style spirit animal. Patricia Fields (costume designer for Sex In the City) is a legit fashion genius. I met her a few years ago at her NYC boutique and she was lovely to chat with.
SDTC: What are you currently obsessed with?
KD: Climbing Machu Picchu, Lorde, The Beauty Detox by Kimberly Snyder (holistic nutrition guru), Barre workouts, Bradley Cooper.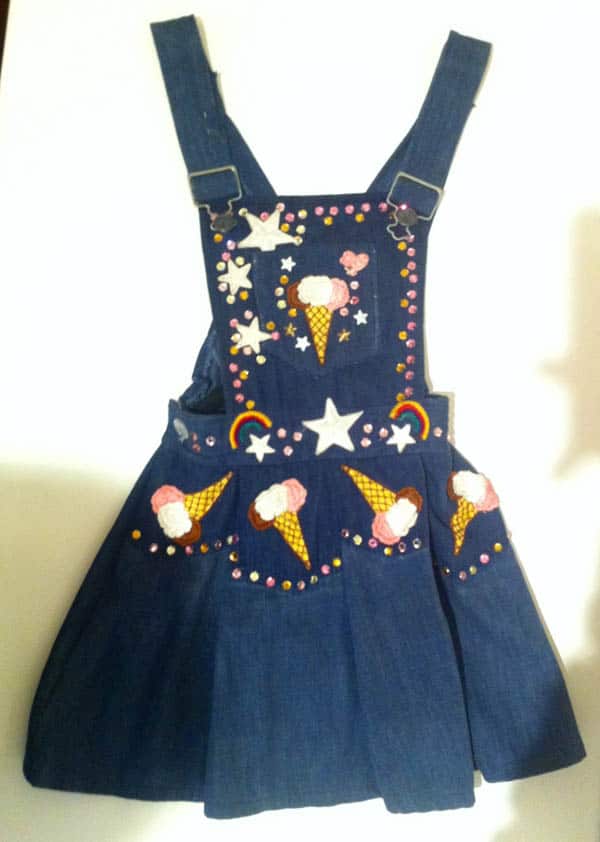 SDTC: Is there something you have in your closet that you don't wear often but have kept for years because of sentimental value? What is it and why is it still there?
KD: I have denim skirt overalls that I have kept in my closet for 30 years. My mom found them at a second hand shop and they are embellished with rainbow, ice cream and star patches, rhinestones and studs. Whenever I wore them, I thought I was the most special five-year-old in the world. If they fit, I would still be wearing them today!
I also have two necklaces that I never take off. They are by Pyrrha (amazing company from Vancouver) and are cast silver heraldry seals. One is my initial K and the other one depicts a cupid riding an anchor on waves – it says: "L'espoir me reste dans l'orage" which translates to "My hope remains even in the storm".
SDTC: What would we catch you wearing as a teenager? What was your style in high school?
KD: I was stuck in the 1960s for much of my teenage years. I went to my first Grateful Dead show at 13 and really took that vibe to heart – tie dye, Birkenstocks, Indian gauze dresses, beaded headbands and Guatemalan sweaters from Inti Crafts at Yonge & Eg. My parents were thrilled…
SDTC: When and where do you do your best creative thinking?
KD: In my room. On a lake. Dreaming.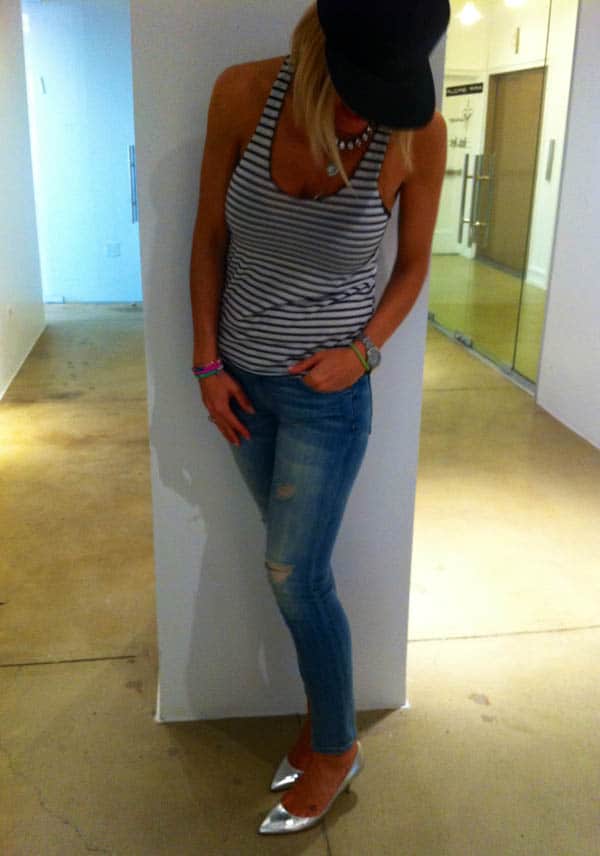 SDTC: What's one piece of advice that a role model taught you that you'll never forget?
KD: My dad has always said that he admired those who showed up early to work. Anyone can stay late, you are already at the office. But it takes commitment and drive to show up early.
SDTC: What did you originally go to school for? Where?
KD: I went to school for Fashion Merchandising at the International Academy of Design in Montreal (campus is now closed).
SDTC: What other secret talents do you have?
KD: "Picking trends before they happen and making people smile." (my mom's reply)