Gladstone Flea wrangler Laura has many tricks up her sleeve, and one of them is a DIY resource called Limberlina that she runs with her best friend Kim. On Limberlina, you'll find great kits, ideas, and inspiration to help you create the DIY projects of your dreams, as well as the girls' own creations!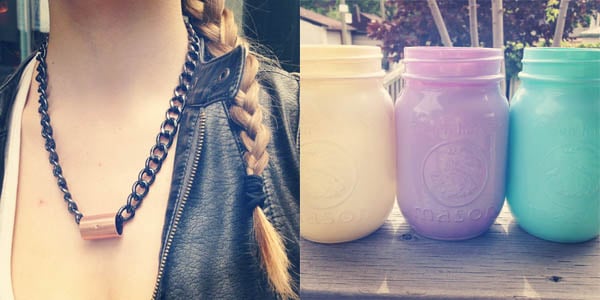 SDTC: How did you get started? 
Laura and Kim: Kim has a book of illustrated puns along with postcards and cards called Butter Together, and Laura has a knitwear line, scarffaces. After doing our own thing for a bit we decided that we wanted to try to do something together. The result is Limberlina! We love everything DIY and doing it together as besties makes the entire process more enjoyable. 
SDTC: What's your favourite thing you've ever made? 
Laura: My favourite thing has been the chunky necklace I've gotten a lot of requests from people who want to buy it but I haven't perfected the details yet! I love wearing it and always get a lot of compliments on it. 
Kim: Fabric bows on pearl bracelets! They're a good way to add a unique element to your outfit! Tutorial for fabric bows is here, and the bracelets can be found in our spot at the Arts Market on College, and at the flea!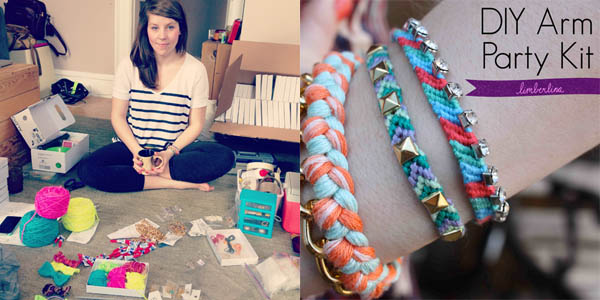 SDTC: What advice would you give to young businessowners? 
L&K: Small things may take a really long time, but just put in the time and effort and everything will pay off! Making and sharing the things that you love is a really great experience. 
SDTC: What's the best reaction/story/experience you've ever heard in relation to your products? 
L&K: We love meeting people who have checked out our website and then come to see us in person! It's so great that people are using our DIY tutorials to make their own things! And then meeting them in person is awesome. We love seeing the different spins that people put on our tutorials. 
SDTC: Why should people come to the Flea? 
L&K: The flea is just the best! You seriously will want to buy everything you see from all of the vendors. There is so much variety and everything is really high quality. All of the vendors are very friendly as well and will love to tell you about their process of making items, or finding amazing vintage treasures. 
Find Limberlina at the Gladstone Flea on Saturday, August 3rd from 10 am 'til 4 pm at 1214 Queen St. W. Check out Limberlina here!