Summer is a magical time to be in the city. When cold weather isn't keeping us indoors, the streets come to life with music, vibrant art installations, festivals celebrating a myraid of cultures and cuisines, and so much more.
After two years of many cancelled or modified celebrations, this summer Toronto is finally bursting with cool events and activities you can take part in. We've gathered some of our favourites to help you make the most of the season — from movies under the stars, to bustling street festivals to events showcasing the best of our city's dance, art and comedy scenes.
So get out there, stay safe, and soak up everything the city has to offer.
Savour the sounds of a waterfront concert (or a silent disco)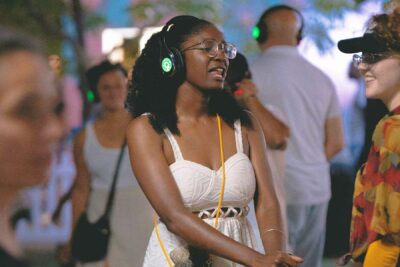 Harbourfront is the place to be for free outdoor concerts this summer! With Toronto's waterfront as a serene backdrop, enjoy free performances throughout July. It all kicks off with one of our favs, Serena Ryder, on July 1. More than 40 artists will be hitting the stage this season, including a variety of JUNO Award winners as well as several Indigenous and Nordic artists. They're even closing out the month with a few Silent Discos — dance partys where no loudspeakers are needed, just headphones.
Watch movies from around the world under the summer sky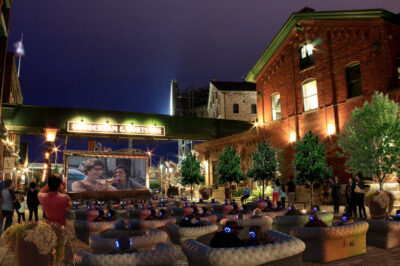 The iconic cobblestone streets of Distillery District are being transformed into an outdoor cinema village this summer. The Lavazza IncluCity Film Festival is running from June 27 to July 16. This celebration of international cinema will feature films from over 20 countries, including some Canadian titles. With theatres under the stars, a free art exhibit, and lots of shops around to browse through, this is a lovely summer outing. We attended opening night for a screening of Marcel The Shell With Shoes On (which is an adorable delight!) The ambience was amazing and the inflatable couches were super comfy. Just be sure to bring a blanket or warm jacket, it gets chilly after sunset!
Revel in shows around the city at Toronto Fringe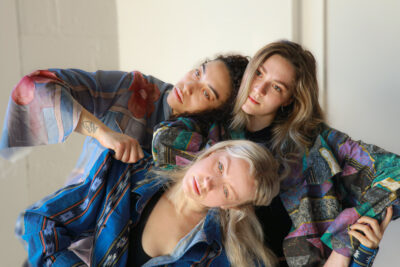 From July 6-17, Toronto's largest theatre festival will be putting on more than 80 theatre, dance, comedy and musical productions across the city! The cool thing about Toronto Fringe is that their slate of shows is chosen by lottery rather than a curator, giving more people the chance to have their moment to shine. The Chels Stands Alone, Don Valley Girls, and The Sorauren Book Club all look like excellent and entertaining choices. So does Femmillenial, a contemporary dance theatre piece about the modern femme persona. Or maybe you'll discover a hidden gem!
Stroll around a street festival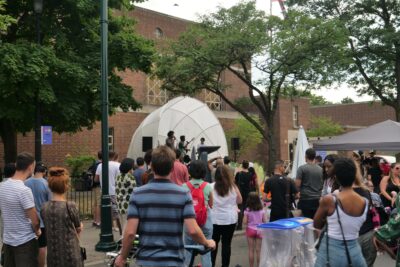 The 15th year of BIG on Bloor promises to be bigger and better than ever, with tons of performances, local vendors, art installations, and entertainment for the whole family, all reflecting the diversity of the Bloordale neighbourhood. Catch a drag show, breakdancing or belly dancing performances, or even join in a game of giant Jenga! This beloved street festival is taking over Bloor Street West from Dufferin to Lansdowne on the weekend of July 16th and 17th.
Another one of the city's most exciting street festivals making a comeback this year is OssFest! Happening on the Ossington Strip between Dundas West and Queen West on July 23, there will be music and entertainment all day long, as well as plenty of opportunities to shop from local artisans and businesses. Or, stop for a bite to eat at one of the 25 extended patios. Bring the whole family for a day of fun.
Browse and buy tons of artwork at this open-air fair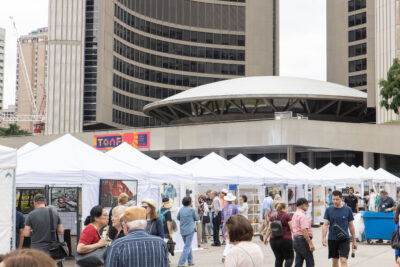 This 3-day outdoor art fair returns to Nathan Phillips Square from July 15-17. 300+ artists will be spread out across the square, displaying and selling beautiful creations ranging from paintings to photography to sculptures to jewelry. You can also check out the fair's live music and dance programming, or take a guided art tour! Or if you prefer to shop from home, the fair extends online from July 8-17, with 4000+ works of art for sale. The Toronto Outdoor Art Fair is in its 61st year, so it has a long legacy of supporting artists and showcasing their work.
Laugh along with local comedians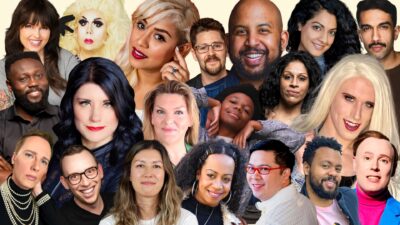 Featuring some of Canada and Toronto's best emerging comedians, Courtyard Comedy's intimate outdoor shows at Campbell House Museum on Queen West are bound to be a laugh-out-loud great time. Canada's Got Talent finalist Courtney Gilmour will headline the first show on July 9, and you can look forward to 3 other shows throughout the summer.
Admire hundreds of talented dancers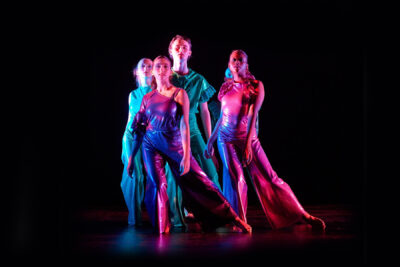 A dance extravaganza is coming to Toronto! DanceWeekend'22 will feature 300+ artists performing in a variety of styles, reflecting the diversity of dance. From July 15-17 at the Fleck Theatre at Harbourfront, catch these incredible performances, plus a bunch of other cool programming like films, panels and workshops celebrating all things dance.
Treat yourself to mid-week fun at Evergreen Brickworks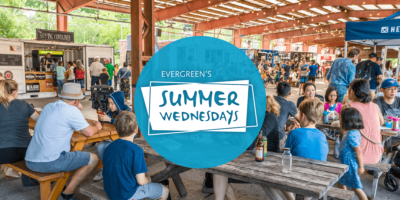 If your mid-week evenings could use some excitement, head over to Evergreen Brick Works one Wednesday this summer. It's the perfect spot for a sunset hike, with 40 acres of land to explore, and a lookout with a view of the city skyline. Cool off and refuel afterwards with their selection of local food trucks while taking in live music and other performances. Check their schedule for more fun offerings like trivia nights, dance classes, and night markets!
Catch a show on the water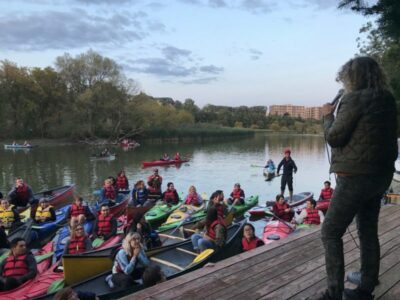 Toronto is right on the lake, but it seems like we only have a few fleeting months each year to enjoy the beauty of the waterfront before it gets unbearably cold. So why not make the most of it while you can, and combine a live performance with an evening by the water? Nearly every day this summer at Queens Quay West or East, Art & Water will be putting on live dockside performances featuring local artists. Or if you're feeling a little more adventurous, you can paddle out to a comedy show in the Humber River featuring some of the city's biggest comedians.
Rollerskate on a rooftop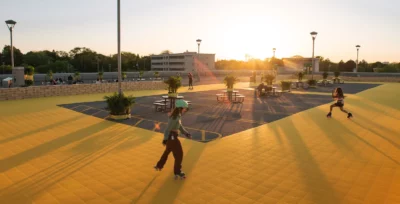 We love the retro vibes at this new rooftop rollerskating spot! Located on the roof of the CF Shops at Don Mills, SUSO Skate Co.'s 168-foot long skate trail has bright yellow tiles and has a lovely view of the sunset. Book a time slot, rent a cute pair of skates or bring your own, and glide around this track at the top of the city. The Bentway (located under the Gardener Expressway) is another popular spot for rollerskating rain or shine — and it's free!
Enjoy beachy vibes at this weekly lakeside party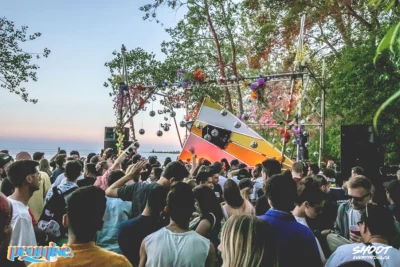 This classic weekly beach party is back for its 22nd year. Every Sunday (or holiday Monday) Cherry Beach comes to life with a summer celebration that extends past sunset, featuring a new DJ every week. Bring your friends, feel the sun on your face and the sand beneath your feet, and dance the night away.
Celebrate Korean film with TIFF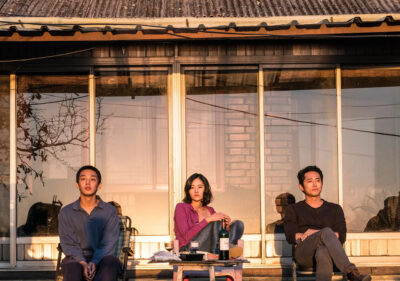 TIFF's Summer of Seoul programme is showcasing some of the best of New Korean Cinema, the wave of films from South Korea that exploded in popularity starting in the late 90s. Discover recently acclaimed films from emerging women filmmakers, and titles from other iconic South Korean filmmakers, including Bong Joon-ho, director of Oscar-winning film Parasite. Or if you have a soft spot for K-dramas, check out the screening of the first two episodes of Winter Sonata. And of course, get excited for TIFF, happening September 8-18th!
Unleash your inner fan at Fan Expo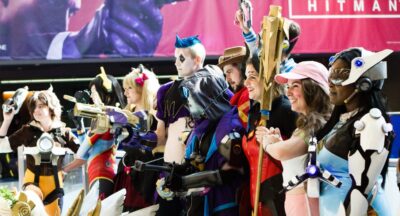 Join thousands of fans to celebrate all things comics, gaming, anime, sci-fi and horror at this four day convention featuring city-wide events, celebrity guests, and fun for everyone in the family. The full schedule hasn't been announced yet, but there will be panels, meetups, hundreds of retailers, and of course, lots of cosplay! Fan Expo is happening August 25-28, so mark your calendars.
Explore the ROM for free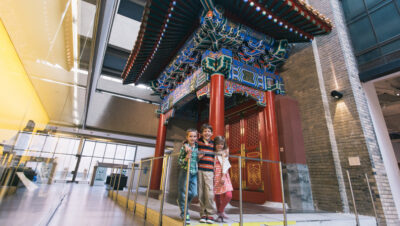 Did you know that the first floor of the ROM is FREE for everyone to visit this summer? Until September 25, take a break from the heat and enjoy a stroll through 80,000 square feet of gallery and public space on the museum's main floor. Check out Kore 670, the stunning new sculpture from ancient Greece, a suite of Asian galleries, and a display dedicated to First Peoples art & culture. The ROM's two pandemic-themed exhibits are also free to access, so if you haven't seen #MyPandemicStory or Unmasking the Pandemic: From Personal Protection to Personal Expression, now's your chance!
… And so much more!
We've already covered a bunch of cool events and activities happening around the city this summer! Movie buffs, you won't want to miss the Toronto Outdoor Picture Show for free movies under the stars in parks around the city. Or, check out our guide to drive-in theatres around Ontario and see what's playing near you.
If you're after some live music, the iconic Field Trip festival is making its return on July 9, or check out Dream in High Park for a more lowkey vibe.
Need more ideas? A night at Comedy Bar to take in Second City's hilarious new show is a surefire great time. And we always enjoy a trip to the Toronto Flower Market to browse the season's latest blooms.