The last time the Canadian film industry gathered en masse was in 2019. To return to the sprawling green lawns at the Canadian Film Centre (CFC) really did feel like a reunion, or a homecoming (as the event was aptly named), and it was a much-needed celebration.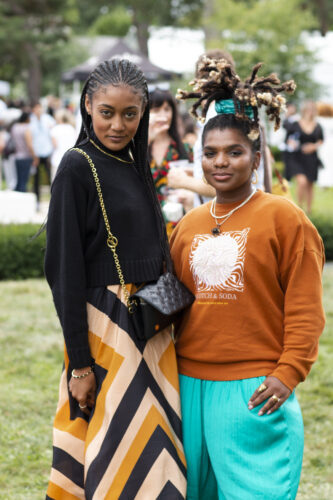 During the first weekend of TIFF, actors, directors, writers, producers, post-production pros, publicists, talent agents and the myriad of other experts that make Canadian film what it is (in this current moment—excellent) came together to talk about premieres at TIFF, projects they are currently working on, and pandemic life. But there was also a lot of hugging and laughing and dancing—it was and felt like a party. At age 90, legendary award-winning filmmaker Alanis Obomsawin cut loose on the grass dance floor, with many quick to join her.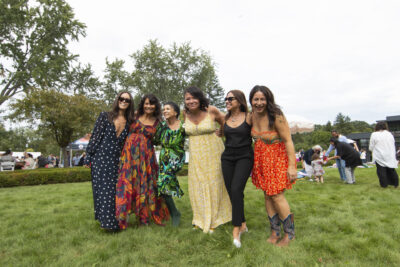 Some of the more recognizable faces included Amanda Brugel (The Handmaid's Tale), Meredith MacNeill (Pretty Hard Cases), Tamara Podemski (Coroner) and sister Jennifer Podemski, Producer of Unsettled and Future History, as well as filmmakers Chandler Levack (I Like Movies), V.T. Nayani (This Place), and Nyla Innuksuk (Slash/Back), to name a few
While these types of events can sometimes come with an air of pretension, that was not the case on Sunday—it was a joyous occasion. The Canadian film industry has never looked better.