These were the stories that captured the most attention on our site this year. Some are sexy, some are serious, some will make you think and others will have you snort-laughing at your desk.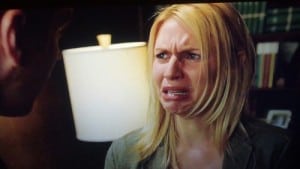 The Grown Ass Woman's Guide to Crying by Monica Heisey
You'll LOL and you'll cry, but you were probably already crying anyway.
Stand-out line: "THIS LIFE IS INTENSE AND SHORT, LIKE TYRION LANNISTER."
Why this Anti-Rape Underwear Makes Me Mad by Lisa Amerongen
This year, a company started crowd-funding to launch a line of "anti-rape" undergarments. Lisa points out the philosophical flaws in this approach to women's safety.
Stand-out line: "It seemed normal to be afraid, just another part of being a woman, my burden to bear because I had both breasts and night classes on the other side of campus."
The Grown Ass Woman's Guide to Having Very Good Sex by Monica Heisey
I think this one pretty much speaks for itself.
Stand-out line: "You 'do it.' You 'bump uglies.' You 'dance the pants-less dance of amor.'"
Naked Bodies: The Nu Project with Matt Blum by Prima Feminista
Prima gives us the lowdown on an amazing photography project that celebrates the beauty of women's bodies.
Stand-out line: "It highlights honest pictures of women, their bodies, their emotions, and their environments. Which oddly, or maybe sadly, is something we aren't used to."
Stand Up For Toronto: A Rally on June 1st to Demand Rob Ford's Resignation by Jen McNeely
Was anyone in the news more than Rob Ford this year? This post captured the anger many felt at the increasingly outrageous deceptions leaking from the mayor's office.
Stand-out line: "These aren't outlandish predictions, this is the potential reality that is both mind-blowing and stranger than fiction."
Would the Real James Franco Please Stand Up by Jen McNeely
A fake James Franco was running wild at TIFF and fans were very confused.
Stand-out line: "It's like that bizarro world episode of Seinfeld, but so much better. "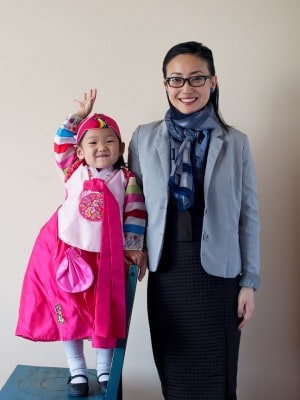 Before She was a Ryerson Honours Student, Helen Choi was a Homeless Single Mom by Jen McNeely
The inspiring story of a woman who overcame hardship to achieve her own dreams, and give her daughter a wonderful life.
Stand-out line: "Helen describes her set of circumstances as 'lucky.' To me, she's a warrior and an absolute inspiration."
The 7 Best Costumes in Toronto for Halloween by Jen McNeely
From an adorned baby bump to the Beckerman girls, these were our favourite costumes this year.
Stand-out line: "We didn't think there was anything better than a conga line until we witnessed this."
Find Your Feminist Fucking Fantasy in 2013 by Prima Feminista
Prima's guide to porn that fucks with the cultural norm.
Stand-out line: "Do away with the guilt and shame you feel, lest they hold your fantasies hostage. "
Photos: Becca Lemire
A photo gallery from one of the coolest, and provocative, cultural events in Toronto this year!