Happy TIFF! The Toronto International Film Festival is in full swing, and the streets are buzzing with film lovers ready to take in all the festival has to offer. From glitzy premieres to celebrity appearances to free entertainment — here are some of the cool happenings you should know about.
Stay up to date with all things TIFF by following SheDoesTheCity on Instagram and Twitter, and subscribing to our newsletter! Keep an eye out for exciting giveaways, star-studded interviews, and on-the-ground coverage of festival happenings.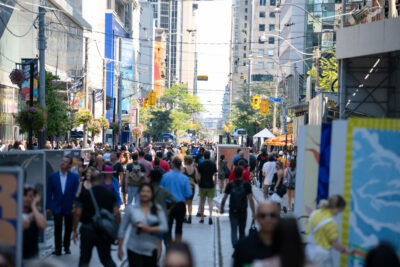 Free Fun on Festival Street
If you didn't manage to score a film ticket, anyone can experience the magic of TIFF with outdoor performances, activations, and more free fun along Festival Street. A stretch of King Street West (from Sept 7-10) and David Pecaut Square (Sept 7-16) will be transformed into a vibrant celebration of film, art, and culture. Some of the highlights include open-air film screenings of Clueless, The Spiderwick Chronicles, Addams Family Values, a Festival Street Art Market, performances by Nickelback and RBCxMusic Artist Luna Elle, a block party and more! More on what to expect from Festival Street.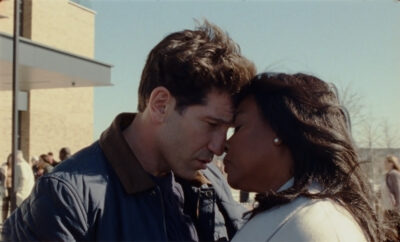 Ava DuVernay is Coming to Toronto
Earlier this week, TIFF confirmed that legendary director Ava DuVernay will be in town for a screening of her new film—what a treat! Origin is the story of Pulitzer Prize-winning author Isabel Wilkerson (played by Academy Award nominee Aunjanue Ellis-Taylor), following her groundbreaking life and work investigating injustice. DuVernay will attend a special Gala screening of Origin at Roy Thomson Hall on September 11.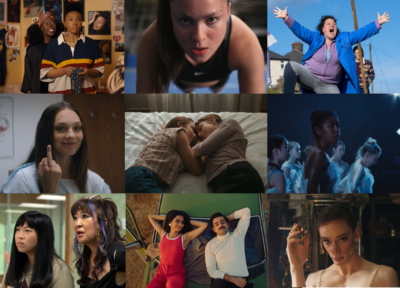 Tons of Must-See Premieres from Women & Non-Binary Filmmakers
There are so many women and non-binary-led stories to see at TIFF this year. To help you navigate the festival, we've gathered 20+ of the must-see titles from women and non-binary filmmakers at TIFF 2023— from Anna Kendrick's directorial debut to exciting features from Canadian filmmakers, there's a compelling, hilarious, or out-of-this-world story for everyone.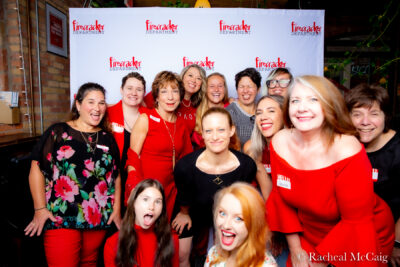 Mingle with Inspiring Women & Non-Binary Artists at the Firecracker Department Brunch
Celebrate TIFF with a community of like-minded women and non-binary artists. Hosted by Firecracker Department founder Naomi Snieckus, this annual gathering on September 9 is all about inspiring creative action and connections. Head over to our Instagram to win tickets! More info here.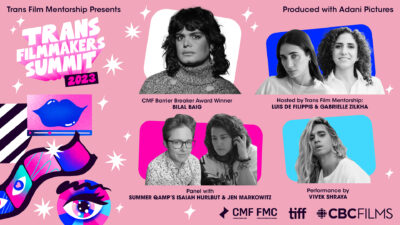 The Trans Filmmaker Summit Returns
The Trans Filmmaker Summit is returning to TIFF! This event is a joyful celebration of trans and non-binary storytelling, and is open to all trans and non-binary creators, filmmakers, actors, industry partners and allies. Trans Film Mentorship co-founders Luis De Filippis and Gabrielle Zilkha will host the event, and guests in attendance include Sort Of creator and star Bilal Baig and director Jen Markowitz (their heartwarming film Summer Qamp is premiering at TIFF). Award-winning artist Vivek Shraya will be performing. The event will take place on September 10 at Malaparte at the TIFF Bell Lightbox.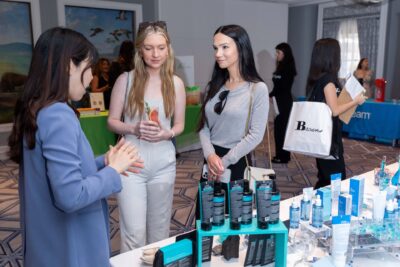 Win Free Goodies with our Bask-it-Style Giveaway
Who doesn't love free things? We will be partnering with Bask-It-Style for an epic giveaway of the luxurious products featured in their gift lounge at The Fairmont Royal York. Featured brands include Stila, O.P.I., DavidsTea, Sodastream, Victoria Beckham Eyewear and many more! Bask-It-Style is known for gifting swag during TIFF to celebs like Jennifer Garner, Julianne Moore, Naomi Watts, Blake Lively, John Legend and Olivia Wilde. You deserve the V.I.P. treatment this TIFF — keep an eye on our Instagram for your chance to win this awesome gift basket.
For the full lowdown on events and film premieres, check out the official TIFF schedule.