I remember taking a film course at university and a teacher asking the class who their favourite Canadian filmmaker was. No one could name one person. It was 1999, we were 19 and didn't have Google in our pocket. We knew which films we loved, and the names of our favourite actors, but we hadn't yet familiarized ourselves with directors.
I was reminded of this moment in time this week when I began gathering info to push for Canadian Film Day. It got me thinking,"If I was a teacher, and I wanted to inspire my students, what would be a great way to do that?"
Over the years, Shedoesthecity has had the privilege to interview dozens of filmmakers, most of whom are Canadian. I've pulled together some of my favourite quotes from both directors and writers that that share some of their motivation behind the films they made, or the characters they wrote. Their wisdom and insight provides inspiration for all types of storytellers.
This list also spotlights some of the most daring, interesting, and groundbreaking films to have come out of Canada in this past decade, all of which have left a lasting impression. If these titles are unfamiliar to you, and you love great cinema, definitely seek them out.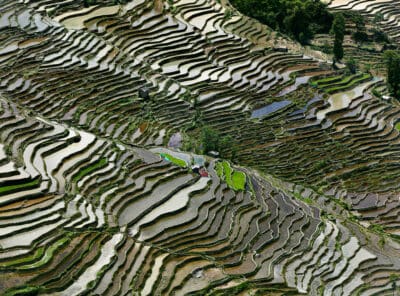 "Film has this capacity to intellectually persuade you of something, move you emotionally, and aesthetically take you into a different place. It's a powerful medium, not just for conveying information but really giving experiential knowledge of people's plights, while also being a catalyst for activism and justice." Full interview here.
– Jennifer Baichwal, Watermark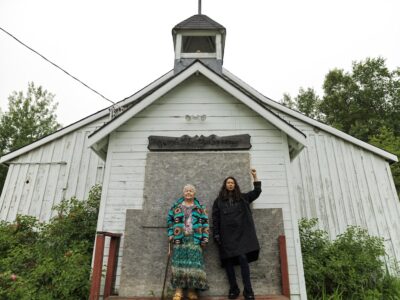 "My people, the Anishinaabe people, come from an oral history. Listening to our stories is the only way we can trace where we come from. When you see an elder as a 'Knowledge Keeper' you're reminding yourself and others that there is so much value in every single story, and every moment that they have kept a record for. For me, my Auntie holds the legacy of perseverance, of fighting to be here. She taught us to be proud and out as Indigenous people." Full interview here.
– Sarain Fox, Inendi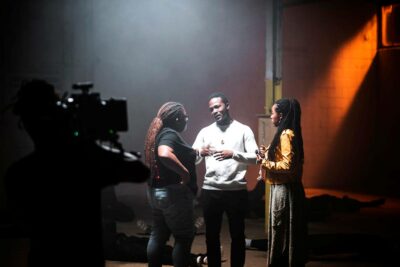 "Making art has always been a source of healing for me, it allows me to have hard conversations and share messages of healing for the viewers. I love to create work that incites conversation and pushes us to create real change. This film allowed me to start the healing myself, but also for my community which is also my intention." Full interview here.
– Kelly Fyffe-Marshall, Black Bodies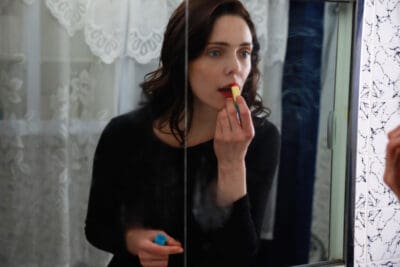 "There is often such a push to create a villain when it comes to any story but in particular women stories. I didn't want to vilify Kay, and neither did the writer." Full interview here.
– Ruth Lawrence, Little Orphans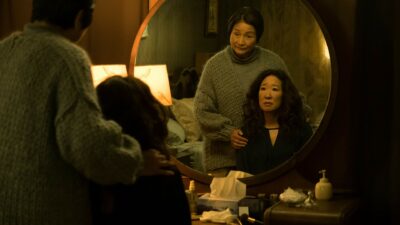 "It all came together to examine how powerless we can feel, yet how we still have choices. There's a Buddhist saying: 'You're never stuck, you always have a choice,' and I really saw that in this character. I would like each individual person who sees the film to have the courage to live more empowered, no matter how disempowered they are, [and to] find the courage to be who they are, because we only have one life." Full interview here.
– Mina Shum, Meditation Park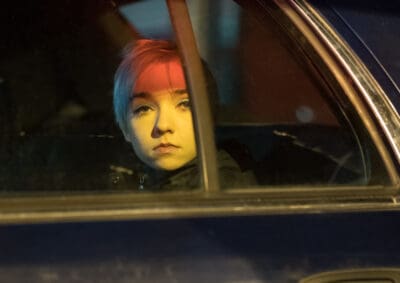 "I have made films about a lot of really underground issues, but this one really broke my heart. It's so widespread, and it's the girls who have no voice. We went to the truck stops and looked at the actual places where these girls would solicit customers. We trekked through mud, going into motels that looked so desperate. There was a lot of actual legwork. I had no idea how bad it was, and we should all be absolutely aware about it, and do something about it." Full interview here.
– Rama Rau, Honey Bee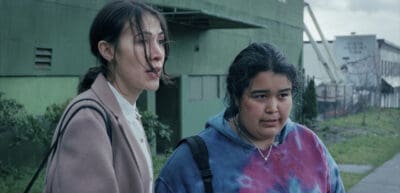 "The state is essentially releasing young people out into the world to fend for themselves, with no support, and that just leads to so many devastating outcomes. They're often placed in really compromising—often life or death—situations. They end up street entrenched, or end up having to do sex work to survive. That has everything to do with the foster care system and this paternalistic approach to Indigenous people, but it's also one that's not rooted in kinship or community or actually wanting to ensure that Indigenous youth are able [to thrive]." Full interview here.
– Elle-Máijá Tailfeathers, The Body Remembers When The World Broke Open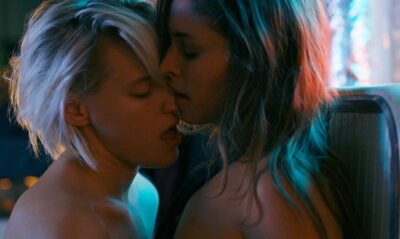 "I wanted to make people think of their sexuality, to rupture the heterosexual narrative." Full interview here.
– Stephanie Fabrizi, Below Her Mouth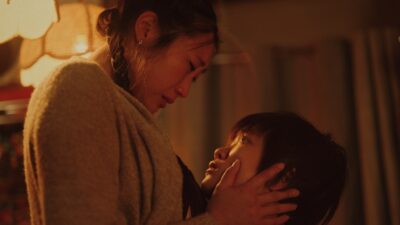 "Sisterhood is not a given. That is something that is so important, and that I standby and believe in. I think it starts in childhood, in the home, in the mother-daughter relationship. I really wanted to show a relationship between a mother and daughter that started in a place of rivalry and grows to become a place of safety and love. I think that's what Debra's journey is, to re-ally herself with her daughter. That was a journey that I absolutely needed to write and share." Full interview here.
– Gloria Kim, Queen of the Morning Calm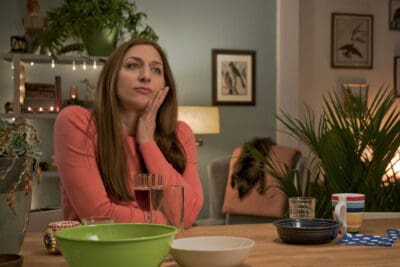 "Thematically, and I've come to understand that this is at the centre of all the work I do, this film is about freedom, and the freedom to be who you are. She's becoming the fullest version of herself, which does not include being in a relationship or having kids. It's really a coming of age story." Full interview here.
– Andrea Dorfman, Spinster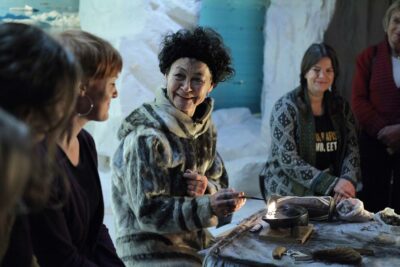 "I wanted to make this film because it bothered me when I saw animal welfare groups portray seal hunting as an evil and greedy thing. the images and statements they put out don't reflect the seal hunt I know." Full interview here.
– Alethea Arnaquq-Baril, Angry Inuk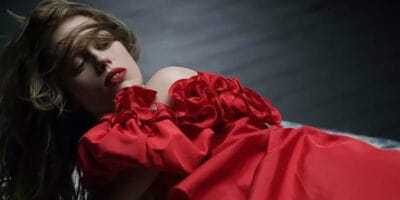 "This character was risen from the ashes of all of our early twenties. When you ask a woman about their early twenties it's often followed with a shudder and a laugh. And that is the space I wanted to occupy." Full interview here.
– Kelly McCormack, Sugar Daddy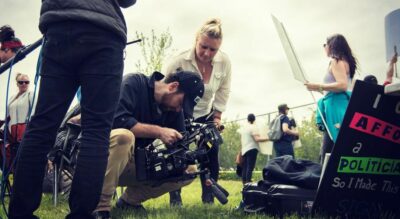 "The misuse of power and the pitfalls of human hubris will always be of interest to me. One of the projects I am working on now, which is still confidential, touches on these themes; and I would wager you will find a nuanced exploration of how we deal with conflict in much of my work, wherever it may lead." Full interview here.
– Nathalie Bibeau, The Walrus and The Whistleblower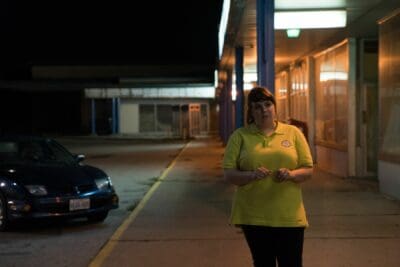 "There's this grittiness of growing up in these working-class suburbs that I don't think should be erased. I think a lot of times, people want to show places with rose-coloured glasses or talk about their past with rose-coloured glasses, but it's important to be authentic and true and document things as they are." Full interview here.
-Joyce Wong, Wexford Plaza
Which quote intrigues you most? Which film are you desperate to learn more about? Each one will lead you down a path, opening doors that you didn't know existed, or get you thinking about things in a completely new light.
I have vague memories from those film classes I took many years ago, but I know I'd love to take a class that studied the work of these women, modern-day success stories, as they're surely some of the strongest storytellers we have.