Red carpets have been ablaze in Toronto this week as the Canadian Academy continues to dole out Canadian Screen Awards. To ensure each category gets a spotlight, the annual event takes place over several nights, culminating in a broadcast show on Sunday, April 16 on CBC and CBC Gem, hosted by the incredible Samantha Bee.
Clement Virgo's Brother has been the biggest winner in film this year, scooping up a record 12 Canadian Screen Awards, with Virgo receiving Best Achievement in Direction, Lamar Johnson winning Best Performance in a Leading Role, and the film being awarded Best Picture. This stunning coming-of-age film is set in Scarborough, and is based on David Chariandy's award-winning novel about two brothers facing questions of masculinity, identity and family.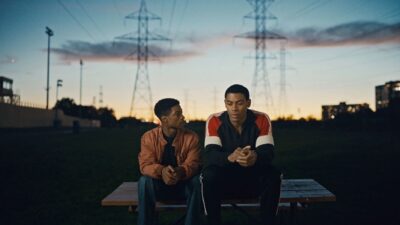 We've been raving about Anthony Shim's Riceboy Sleeps, and we're glad it won the award for Best Original Screenplay. Another buzzy film recognized was I Like Movies, with Simone Smith honoured for her Achievement in Editing.
In the documentary category, we were happy to see Madison Thomas win Best Direction for Buffy Sainte-Marie: Carry It On. The Kids In The Hall: Comedy Punks took home the award for Best Biography Documentary Program, and Sex with Sue, about the life of local sex educator and activist Sue Johannson, received the award for Best Documentary Program.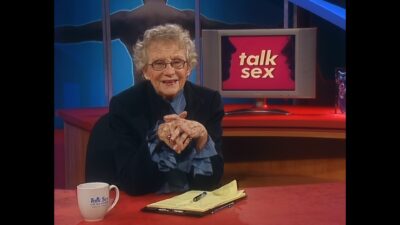 Big winners In the Web Program or Series category included Revenge of the Black Best Friend and Tokens. We were also elated to see The Fabulous Show with Fay and Fluffy, produced by sisters Rennata Lopez and Georgina Lopez, land the prestigious Shaw Rocket Fund Kids' Choice Award.
A memorable moment from this week was Lisa LaFlamme's bold acceptance speech. When LaFlamme was awarded the Gordon Sinclair Award for Broadcast Journalism, she did not hold back when addressing the crowd. "I am as excited about the future of journalism as I ever was. New media, old media, the job actually remains the same, holding power to account in whatever way you can and giving people a voice." Loud applause also resounded when Cityline's Tracy Moore received the Changemaker Award for her work dedicated to advancing diversity & inclusion.
Look forward to Sunday's broadcast, where Canadian comedy legend and Schitt's Creek star Catherine O'Hara will receive the Academy Icon Award in a special sit down segment with Amy Poehler.
Head to the Canadian Screen Awards website to see all of this year's winners, and tune in at 8pm on April 16 to celebrate the brightest and boldest of Canadian film and TV!